Blueberry pancakes with PDO huile d'olive de Nice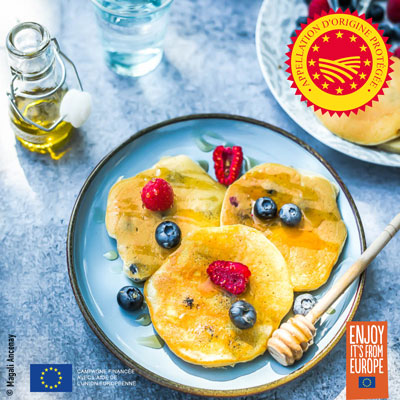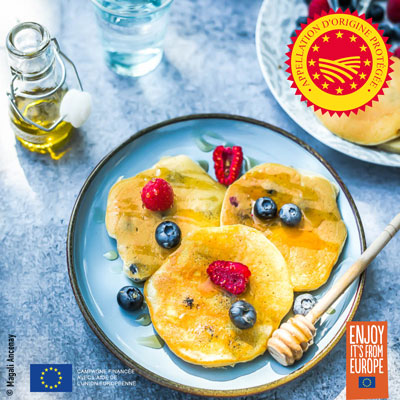 6 persons
20 minutes
15 minutes
60 minutes
Cost
Difficulty
Olive oil or Olives used :
PDO huile d'olive de Nice
Tips and tricks
Eat the pancakes warm, on their own or with honey and a few fresh berries.
Ingredients
250 g flour
1 tsp. baking powder or baking soda
4 tbsp. sugar
1 sachet vanilla sugar
1 pinch of salt
3 eggs
30 cl semi-skimmed milk
2 tbsp. PDO huile d'olive de Nice
150 g blueberries
In a bowl, mix the flour and baking powder. Make a hollow in this mixture and add the eggs, the sugars and the pinch of salt.
Gradually blend in the milk and olive oil until you get a uniform mixture. Let stand at room temperature for 1 hr.
Gently stir in the blueberries, taking care not to crush them.
Oil and heat up a non-stick frying pan. When it is very hot, lay small amounts of dough onto it. Cook 2 to 3 minutes on each side.