Bruschetta of brocolli with olives and anchovies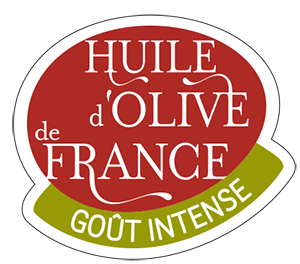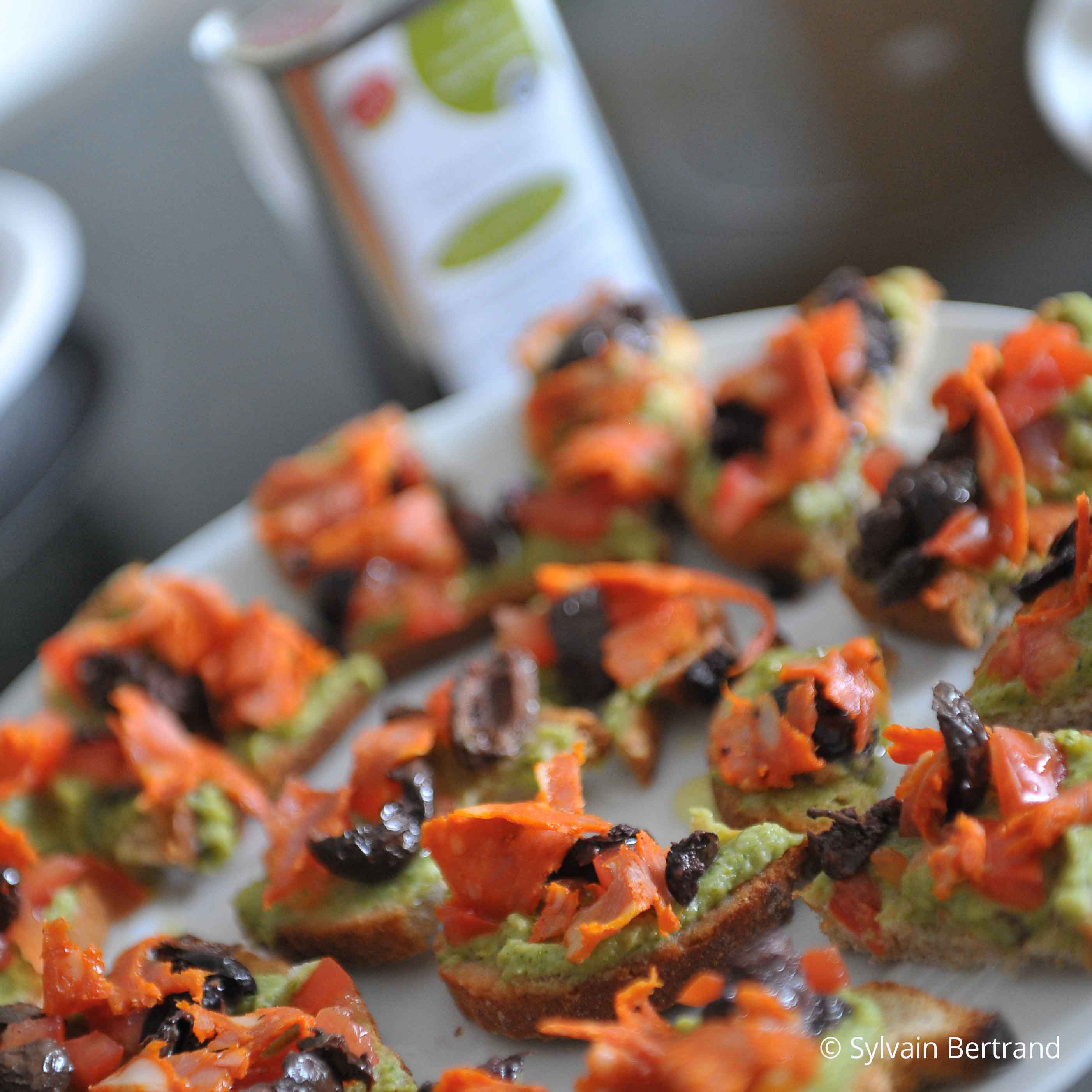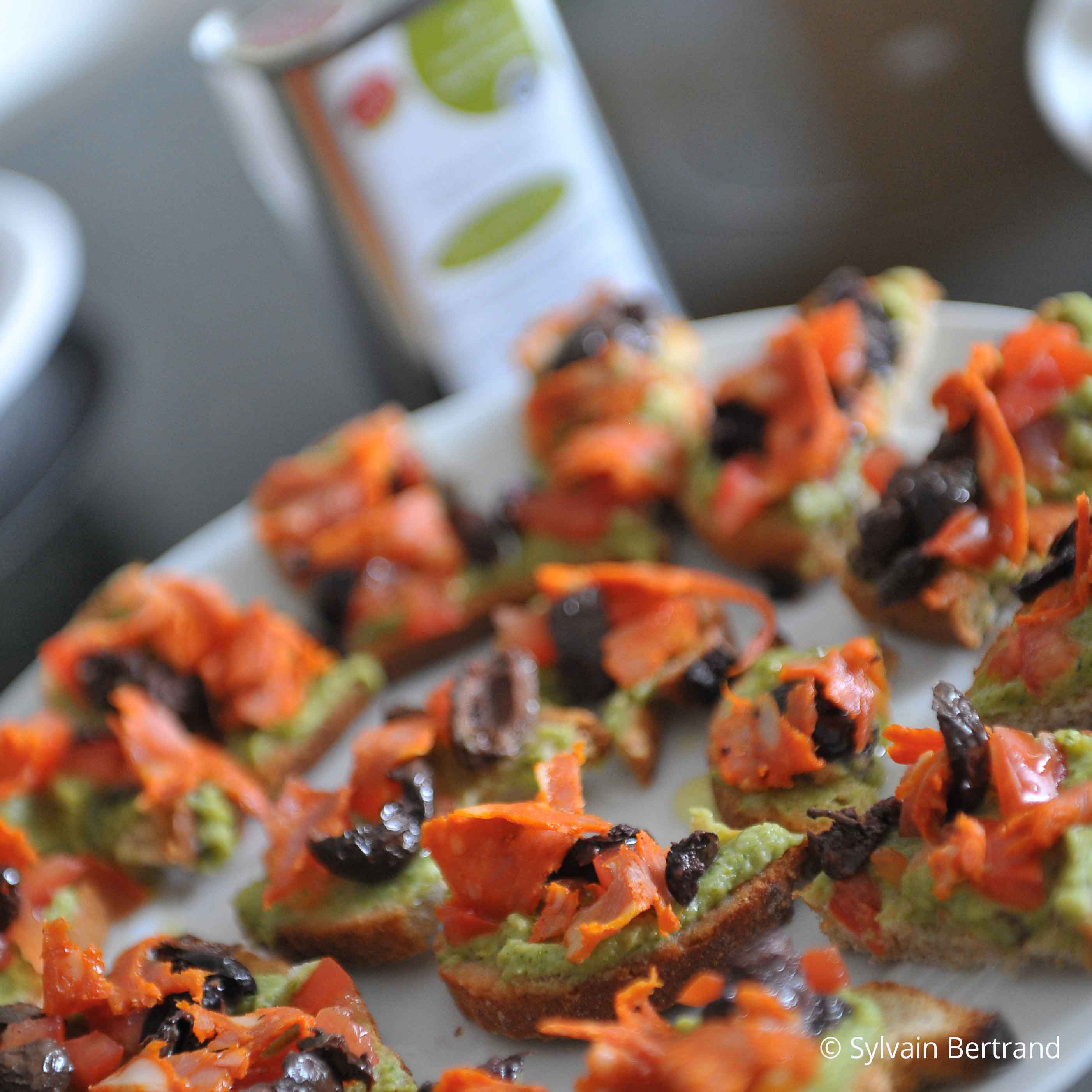 8 persons
15 minutes
12 minutes
10 minutes
Cost
Difficulty

Olive oil or Olives used :
AOP Haute-Provence
Tips and tricks
Choose black olives from Nyons PDO, Nice PDO or Vallée des Baux de Provence PDO, Grossane, Tanche, black Lucques varieties…
Ingredients
600 g broccoli
8 anchovy fillets
12 stoned black olives
2 tomatoes
1 garlic clove
1 yellow lemon
4 tbsp olive oil – intense taste
8 slices of country bread
Salt, pepper
Wash the vegetables. Cut the broccolis to keep only bunches and soak them into 2,5 liters of hot salty water.

Boil for 12min (until broccoli get soft). Drain off the water for 10 min and then put it into a mixer.

Add the olive oil, and mix until you get a smooth green cream.

Add some lemon drops, salt and pepper.

Cut a half tomato into pieces (after removing the pips). Save the other half. Cut olives into small pieces, the tomatoes, and the anchovies.

Grill the slices of bread. Scrape lightly of the peeled garlic clove and of the half tomato left.

Add salt and pepper. Spread the broccoli cream on the bread, and then the anchovies, olives and tomato pieces.

Serve with a salad or as appetizer with a white wine.



Recipe proposed by Mademoiselle M