Cherry tomatoes pie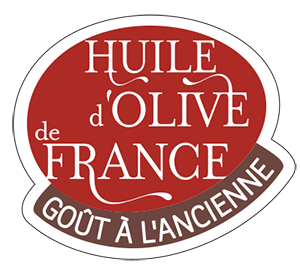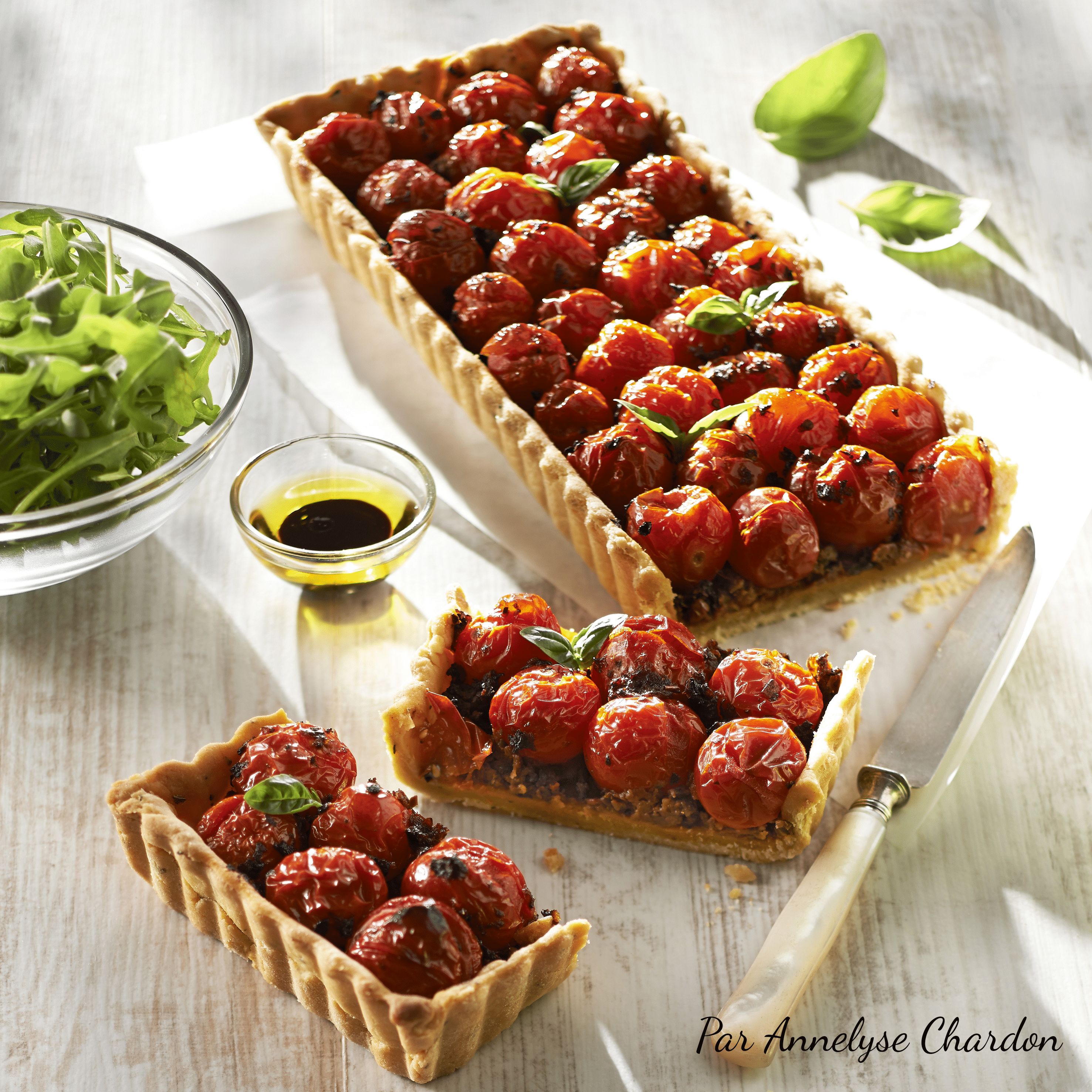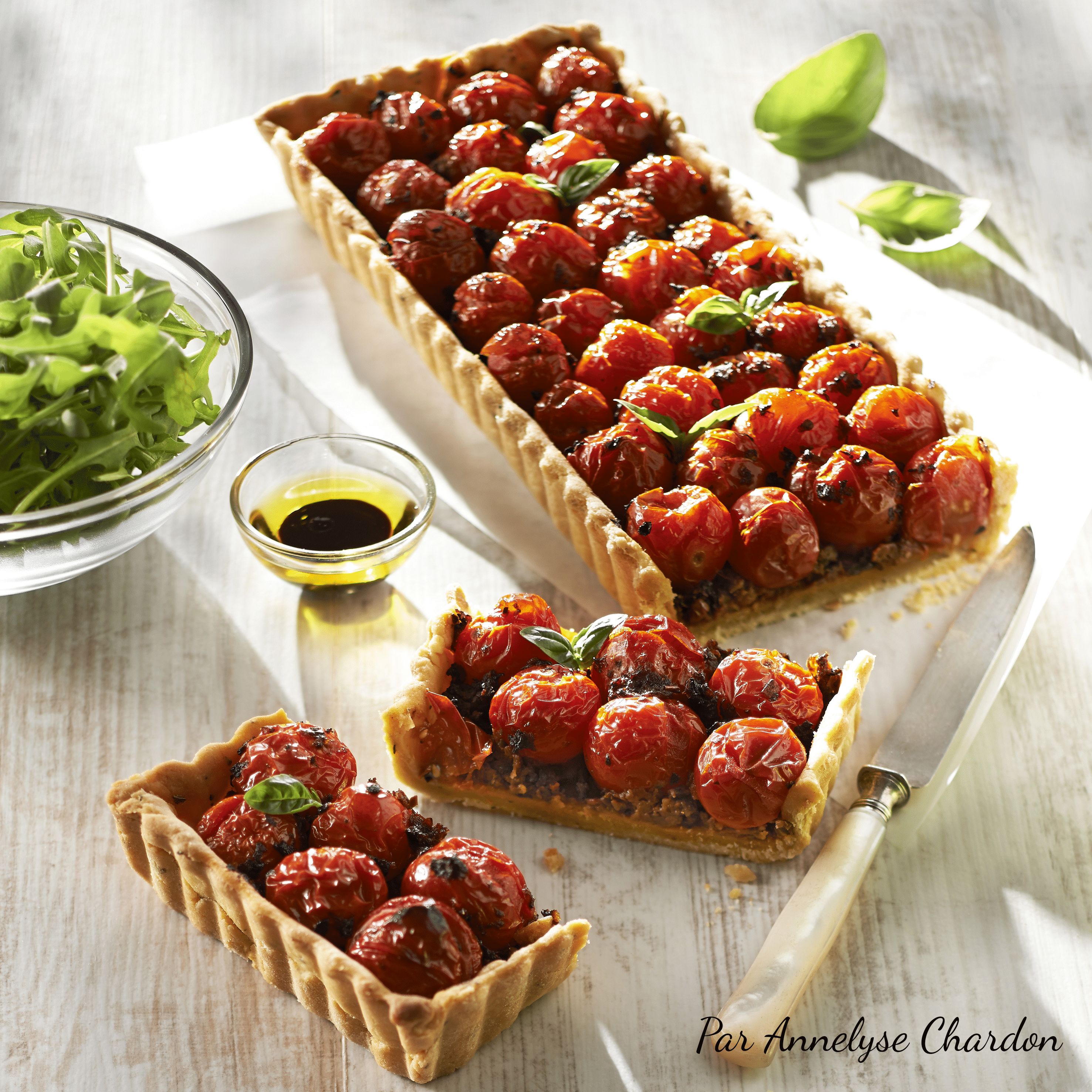 4 persons
15 minutes
20 minutes
30 minutes
Cost
Difficulty

Olive oil or Olives used :
Aix-en-Provence PDO
Tips and tricks
The olive oil gives a nice color and softness to the pie crust, and a nice sunny taste !
Ingredients
For the olive oil pie crust:
200g of flour
4 tbsp (60ml) of Aix-en-Provence PDO olive oil – traditional taste
1 small egg
1 big pinch of salt
1 big pinch of Provence herbs
2 or 3 tbsp of cold water (if necesseray)
For the pesto :
1 tsp of caper
10 black olives (of Nyons, Nice or Vallée des Baux-de-Provence PDO for example)
2 anchovy fillets (in oil)
1 pinch of Espelette chili
5 dried tomatoes
10 leaves of basil
1,5 tbsp of Aix-en-Provence PDO – traditional taste
400g of cherry tomatoes
Begin by preparing the olive oil pie crust:

Mix together the flour, salt and Provence herbs. Create a well and pour the olive oil.

Mix and add the egg, mix quickly by adding some water if need be (to get a ball of dough).

Put in cling film and keep it in the fridge for 30min.

During this time, prepare the pesto by mixing all the ingredients until you get a homogeneous paste. Mix the half of the pesto to the cherry tomatoes, and stir well to coat it.

Spread the olive oil pie crust over a floured space on a 2-3mm thickness and top the pie dish.

Spread the pesto over the bottom of the pie and place the cherry tomatoes on it.

Bake at 220°C and low the temperature to 200°C after 10 min. Bake 5-10min more.

Recipe proposed by Annelyse Chardon