Cod fillet and sauce vierge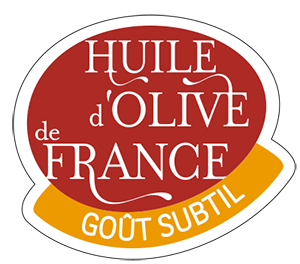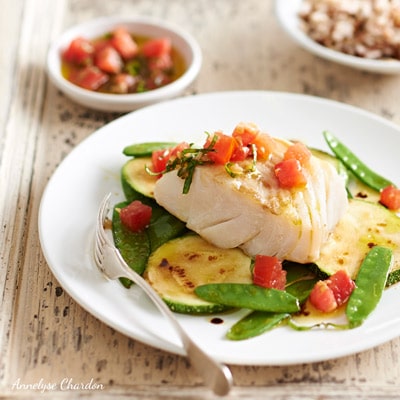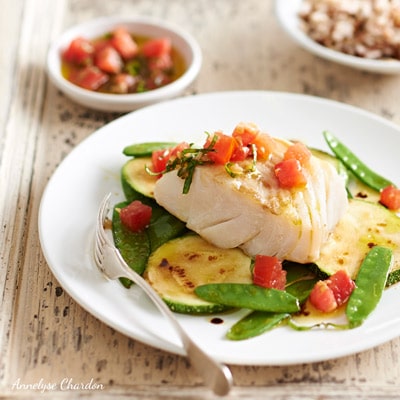 4 persons
10 minutes
10 minutes
10 minutes
Cost
Difficulty

Olive oil or Olives used :
Nyons PDO
Tips and tricks
Annelyse's tips : serve with rice for a meal.
Ingredients
4 portions cod fillet (4x150g)
Two handful of salt
2 zucchinis (round)
250g snow peas
Salt, pepper, subtle olive oil
For the "sauce vierge" :
1 small crushed garlic clove
1 sliced shallot
1 tomato
A pinch of sugar
4 big leaves basil
10cl subtle olive oil
1/2 tsp balsamic vinegar
Put the salt on each side of the fish, keep 10 min in the fridge and rinse.

Crush the garlic and slice the shallot. Cook on low heat with 5cl olive oil (without browning them).

Heat 1 tbsp olive oil in a large stove and brown sliced zucchinis and snow peas for 5 min on high heat. Salt and pepper. Set aside.

In the same stove, heat 1 tbsp olive oil and cook the fish on middle heat (3 to 5 min on each side).

Seed the tomato, cut it into small squares, add it to the garlic/shallot mixture with sliced basil, the remaining olive oil, the sugar pinch, salt, pepper and balsamic vinegar.

Prepare the plate : put first the vegetables, then the fish and spread the sauce vierge.
Thanks to Annelyse Chardon