Express minestrone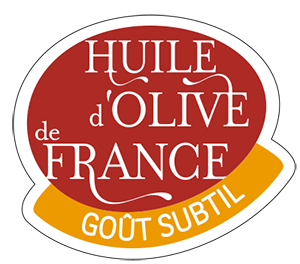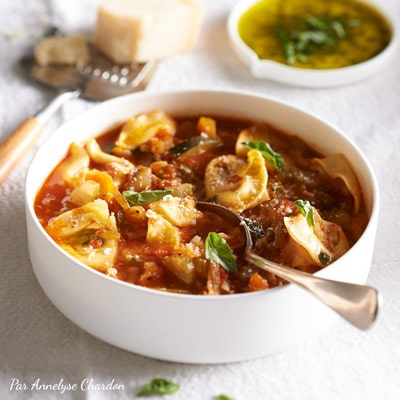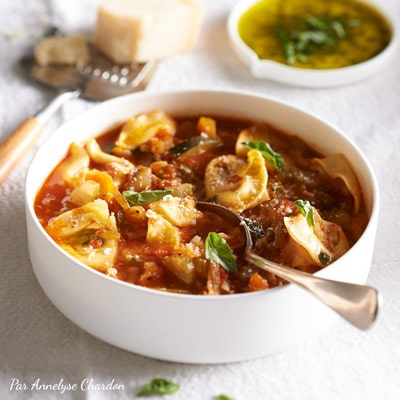 4 persons
20 minutes
25 minutes
0 minutes
Cost
Difficulty

Olive oil or Olives used :
Nice PDO
Tips and tricks
Annelyse's tips : i usually choose raviolis of raw ham, but for a vegetarian version, better choose raviolis of ricotta cheese and spinach !
Ingredients
1 leek
3 celery branches
2 garlic clove
1 carot
2 small zucchinis
400g tomato pulp
1l water
250g fresh tortellini/raviolis
1 laurel leaf
8 large basil leaves
Salt, pepper
Parmesan cheese
Subtle olive oil
Thinly slice the white part of leek and celery branches. Cut lengthwise the carot and zucchinis in quarters and then cut into slices (0,5cm).

In a large sauce pan, heat 1 tbsp olive oil, brown the leek, celery, carot for 5 min. Add crushed garlic cloves.

Add the water, tomatoes, laurel leaf, zucchinis, 1 tsp salt and pepper. Boil and cook for 1015 min. Add raviolis and cook for 2 min.

Chop the basil with 4 tbsp olive oil and salt.

Serve the minestrone poured with basil olive oil and Parmesan cheese.
Cooked by Annelyse Chardon