Fruit salad with a subtle olive oil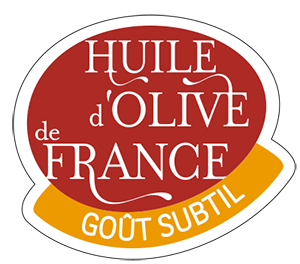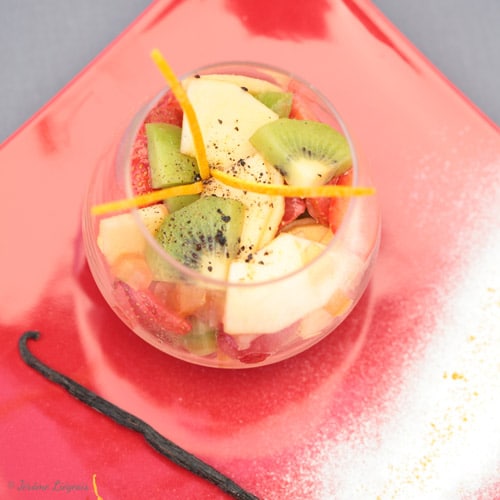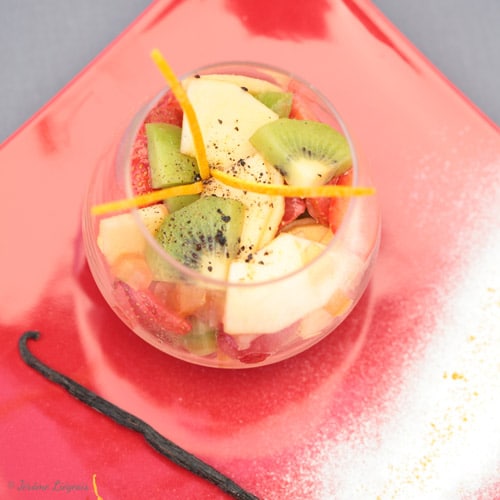 6 persons
30 minutes
2 minutes
60 minutes
Cost
Difficulty

Olive oil or Olives used :
Nice PDO, Nyons PDO ...
Tips and tricks
Try also this recipe with an intense olive oil !
Ingredients
350 g strawberries
2 apples
3 kiwis
1 crystallized orange
2 vanilla beans
10 cl subtle olive oil (Nice PDO, Nyons PDO, Lucques variety,…)
2 tbsp icing sugar
Pour oil in a small pan.

Open vanilla beans in two, take seeds out with the point of a knife.

Add them as well as beans in the pan.

Place to medium heat and cook for 2 minutes with stoping shaking.

Remove from heat and cool down.

Wash, dry and stem strawberries. Cut in half.

Peel and cut kiwis in small triangles.

Wash and dry apples. Cut them in quarter, take hearts and seeds away. Cut in very thin slices.

Cut crystallized orange in very small squares.

Mix fruits in a bowl and pour with vanilla olive oil.

Sprinkle with icing sugar, delicately mix and place in the fridge for one hour. Serve.