Yogurt cake, olive oil, orange blossom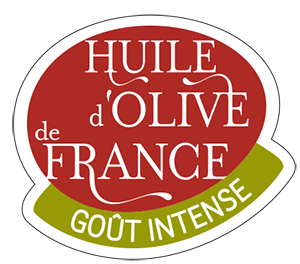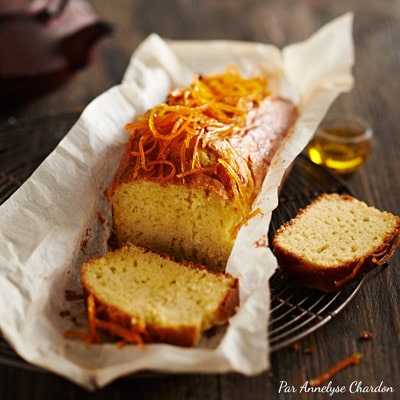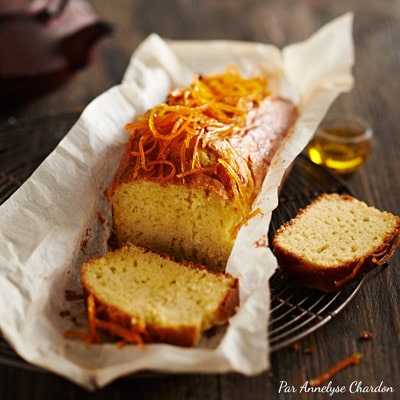 8 persons
20 minutes
35 minutes
minutes
Cost
Difficulty

Olive oil or Olives used :
Haute-Provence PDO
Tips and tricks
Annelyse's tips : to get nice zests, use a zester. But if you don't have one, take off the zest with a vegetable peeler and remove the white skin with a small knife, then cut thinly.
Ingredients
120g sugar
3 small eggs (or 2 big)
55g intense olive oil
1 yogurt cup
70g almond powder
165g flour
½ packet of yeast
1 tbsp orange blossom
Icing sugar/glaze (optional) :
1 orange
4 tbsp sugar
3 tbsp water
Beat the eggs with sugar, add olive oil and yogurt, blend quickly.

Add almond powder, then flour with yeast, do not blend too long. Add orange blossom.

Pour in an oiled cake mold and bake at 180°C for 30-35 minutes. If necessary, low the heat after 25 minutes if the cake is swollen and golden but not totally ready (the knife has to be dry when you put it into the cake).

When the cake is cooked, cool it before unmolding.

Take off the orange zest. In a sauce pan, blend sugar, water and zest. Preserve for 15 min (low heat and covered). Spread warm on the top of the cake.
Cooked by Annelyse Chardon