Gazpacho of peas and mint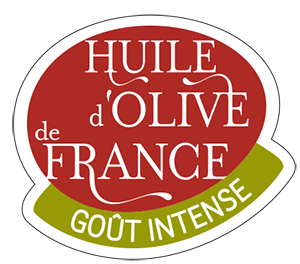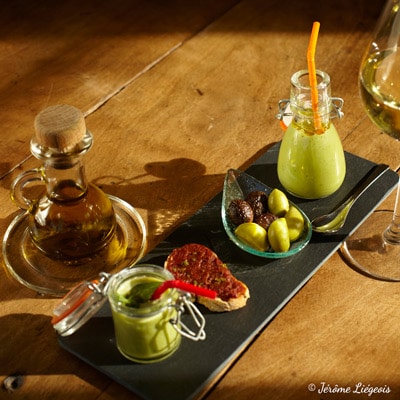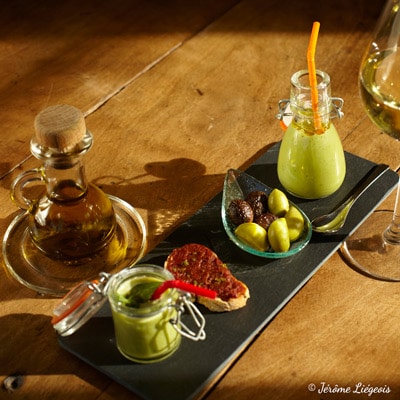 8 persons
15 minutes
20 minutes
30 minutes
Cost
Difficulty

Olive oil or Olives used :
Aix-en-Provence PDO
Tips and tricks
Choose an intense olive oil : Vallée des Baux-de-Provence PDO, Nîmes PDO, Haute-Provence PDO, Provence AOC or from Aglandau, Bouteillan, Olivière, Picholine variety.
Ingredients
500 g fresh or frozen peas
2 natural yogurt
1 garlic clove
1 onion
1 piece of vegetable broth
10 cl + 3 cl intense olive oil
100 g smocked bacon
2 tbsp chopped mint + some leaves
Espelette pepper
Salt and pepper
Cook the peas in boiled water with the vegetable broth. At the end of the cooking, keep some broth. Drain off the rest of the water and cool the peas (to keep their colour).

Brown chopped onion and add smocked bacon cut into squares. Add the peas and cook for few minutes.

Mix the peas, smocked bacon, onion, yogurts, garlic clove with 10cl intense olive oil, broth (depending on the texture you want to have), mint and Espelette pepper. Salt and pepper to your convenience. Sieve the mixture.

Check the seasoning, serve in small glasses by adding intense olive oil, some mint leaves. Keep 30 min in the fridge before serving.