Greek salad , intense olive oil, black olives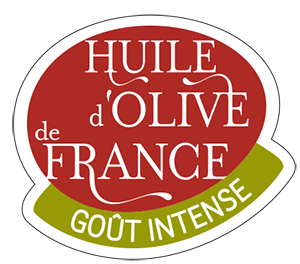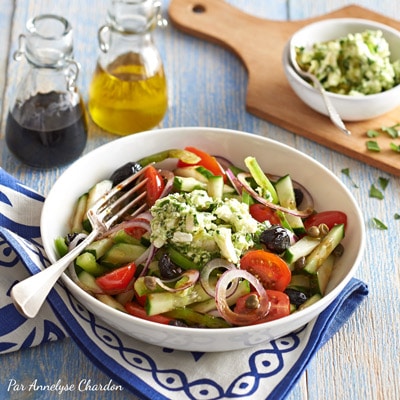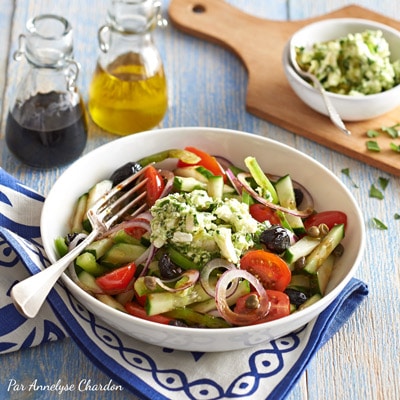 4 persons
20 minutes
0 minutes
0 minutes
Cost
Difficulty

Olive oil or Olives used :
Picholine
Tips and tricks
Annelyse's tips : i serve this salad with toasted bread or Lebanese bread.
Ingredients
500g cherry tomatoes
1 cucumber
1 green pepper
1/2 red onion
20 black olives (Nyons PDO, Nice, Vallée des Baux de Provence, or Grossane, Cailletier, Tanche, Négrette…varieties)
2 tbsp capers
1/2 tbsp balsamic vinegar
200g feta cheese
1 garlic clove
1/2 bunch of parsley
12 large basil leaves
2 small fresh onions
5,5 tbsp intense olive oil
Salt, pepper
Blend fresh onions with parsley, basil and garlic. Add feta cheese, 4 tbsp olive oil, salt, pepper and blend gently (the mixture doesn't have to be smooth). Set aside.

Cut cherry tomatoes in half, cut cucumber and green pepper in sticks. Slice thinly the onion. Stone the olives. Blend all these ingredients with capers, remaining olive oil and vinegar.

Prepare the plates and add the feta cheese mixture.
Cooked by Annelyse Chardon