Home-made guacamole, PDO huile d'olive d'Aix-en-Provence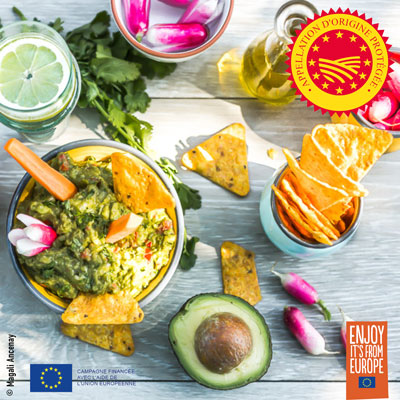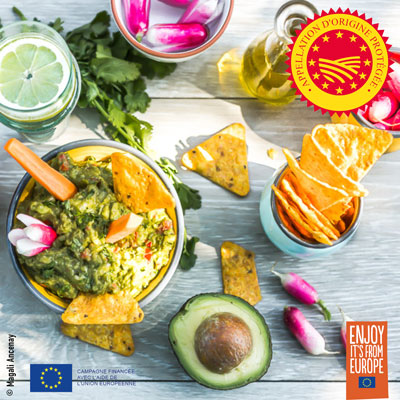 4 persons
15 minutes
minutes
minutes
Cost
Difficulty
Olive oil or Olives used :
PDO huile d'olive d'Aix-en-Provence
Tips and tricks
If you like smooth guacamole, mix the ingredients in a blender.
Ingredients
2 ripe avocados
1 medium-sized onion
The juice of 1/2 lime
1 smalltomato
1 drop Tabasco
1 tbsp. chopped coriander
1 tbsp. PDO huile d'olive d'Aix-en-Provence
Spices (or one sachet of guacamole spice mix):
1 tsp. paprika
1 tsp. garlic powder
1 tsp. cumin
1 tsp. dried parsley
1 tsp. nutmeg
1 tsp. salt
Wash the tomato then dice it finely, after having removed the seeds.

Peel the onion and chop it finely.

Cut the avocados in 2, discard the stones and remove the pulp.

Coarsely cut up the avocado pulp.

In a bowl, mash the avocado pulp with a fork.

Incorporate the lime juice, the onion, the diced tomato, the chopped coriander, the olive oil and the spices (or 2 tbsp. guacamole spice mix).

Add salt and a few drops of Tabasco.

Cover with cling film and refrigerate until serving time.