Guinea fowl with black olives and thyme flowers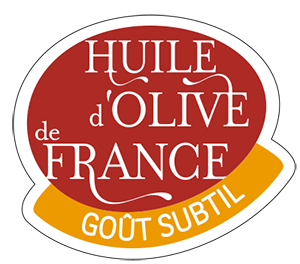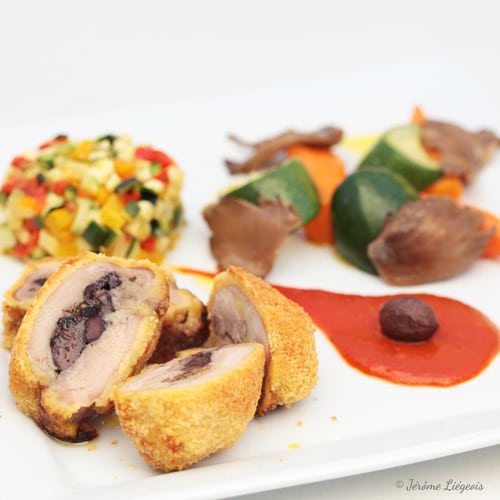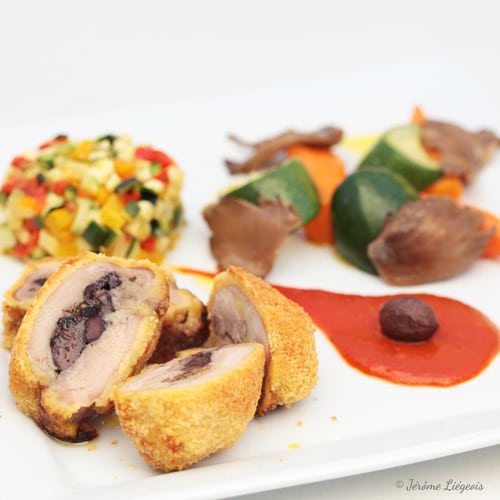 4 persons
20 minutes
20 minutes
0 minutes
Cost
Difficulty

Olive oil or Olives used :
Nyons PDO
Tips and tricks
Select black olives from Nyons PDO, Nice PDO, Vallée des Baux de Provence PDF, of Lucques, Tanche or Cailletier variety …
Ingredients
1 "pintadeau de la Drôme" – guinea fowl
20 black olives of Nyons PDO
6 fresh eggs
250 g breadcrumbs
Thyme flowers
Salt, pepper
Olive oil – subtle taste
Bone the guinea fowl into 4 pieces (2 legs, 2 breasts) and take off the skin.

Season with salt, pepper and thym flowers. Stone the olives. Put 5 of them into each piece of guinea fowl. The olives have to be in the middle of the meat.

In a bowl, beat 5 egg yolks and 1 entire egg. Put the breadcrumbs in a second bowl.

Soak gently the meat in the eggs and then in breadcrumbs. Preheat the oven to 210°C.

In a stove, heat 2 tbsp olive oil and brown at low heat both sides of the meat. Then put it on paper towels. End the cooking in the oven for 8 to 10 min to 210°C.

Prepare the plate : cut each piece of meat into slices, salt and serve with a green salad seasoned with a subtle olive oil and croutons of tapenade.
Proposed by Pierre Laurent Bernard, Resto des Arts, in Nyons