Nîmes style salt cod brandade with PDO huile d'olive de Nîmes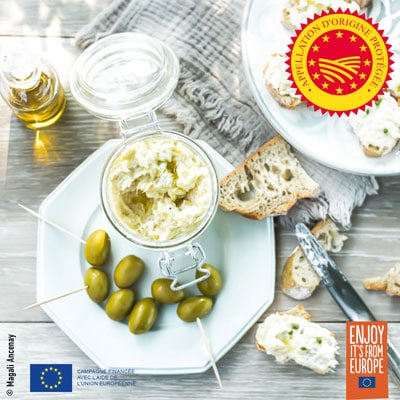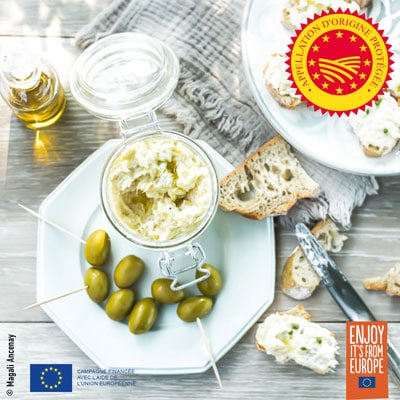 6 persons
20 minutes
10 minutes
720 minutes
Cost
Difficulty
Olive oil or Olives used :
PDO huile d'olive de Nîmes
Tips and tricks
Serve as a main course with steamed potatoes, as a starter with a salad, or as an appetizer on toast.
Ingredients
1 kg salt cod fillets
20 cl milk
20 cl PDO huile d'olive de Nîmes
Freshly-ground pepper
A few PDO olives from Nîmes
Desalt the fillets of salt cod over a period of 12 hrs, changing the water regularly.
Drain them and place them in a saucepan. Cover them with water and slowly bring it to a boil. Then lower the heat and simmer very gently for around 10 minutes.
Drain the cod, flake it into a deep dish, removing any bones. Coarsely crush the cod using a mortar and pestle or a fork.
Warm the milk and the olive oil. Add them to the cod in an alternating way, beating the mixture energetically with a wooden spoon.
Sprinkle with pepper and serve the Brandade piping hot or lukewarm, along with a few olives.