Nuts of scallop in shell, chickpea purée and lobster vinaigrette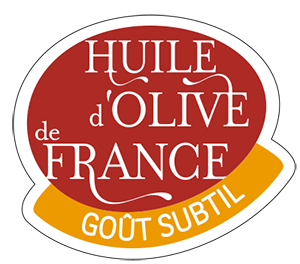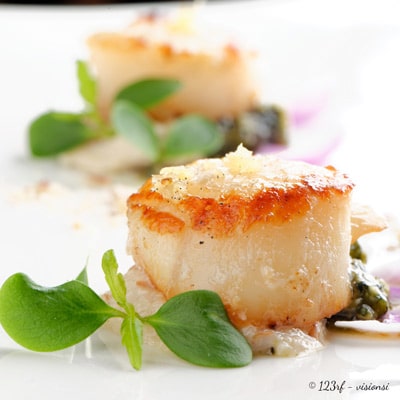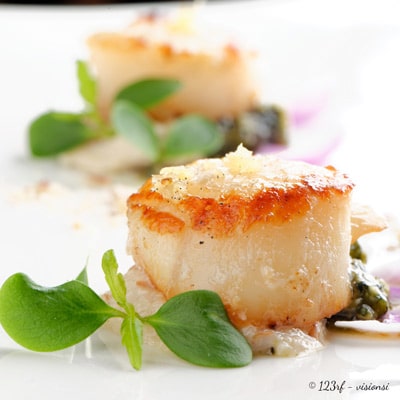 4 persons
45 minutes
60 minutes
minutes
Cost
Difficulty

Olive oil or Olives used :
Nyons PDO
Tips and tricks
The subtle olive oil is soft, mainly characterised by fruits (dried, ripe, red fruits) or flowers aromas and vegetable notes.
You can choose : Nyons PDO, Nice PDO, olive oil from Lucques, Cailletier, Tanche, Grossane variety …
Ingredients
16 pieces of scallops (that is 4 nuts per person)
500 gr chickpeas
3 gr "4 spices" mixture
2 gr crystallized dates
Salt and pepper
20 cl subtle olive oil
cloves of garlic
150 gr coarse salt and entire spices to decorate the plate
1 L poultry broth
1 lemon juice
Aromatic side dish (Carrot, onion, leek, thyme, laurel)
4 sticks of chervill
Lobster vinaigrette
3 head of lobsters (inside and coral)
2 onions
1 clove of garlic
2 carrots
1 stick of celery
1 tomato
parsley / tarragon
10 cl Cognac
1 L white wine
10 cl veal broth
Open scallops, take the "nuts" out, trim them and dip in freezing water during some minutes in order to tighten them.
Leave them aside in kitchen foil. Keep cleaned and empty shells.
Purée
The day before, soak chickpeas in cold water.
Cook them into poultry broth with aromatic ingredients.
Drain them, leave broth aside.
Mix chickpeas in food processor with 2 cloves of garlic.
Add a litlle of broth until getting the expected consistency, lemon juice and beat with olive oil.
Add small cubes of crystallized dates. Rectify seasoning.
Lobster vinaigrette
Brown tomato, onion, carrot, garlic, celery, parsley, tarragon with a bit of olive oil, then add crushed carcasses of lobsters. Brown it well.
Flambé it with 10 cl cognac, then moisten with ½ L white wine.
Reduce for 10 mn, then moisten at ingredients-high.
Reduce for about 1h to medium heat.
Strain by using a muslin strainer without pressing. If necessary, reduce again to strenghten the flavour.
Add up to 2/3 of lobster juice 1/3 of veal juice and 2 cl olive oil.
Service
Garnish the middle of the plate with handful coarse salt and some mixed spices. Put on coarse salt 2 nuts of scallops, full in each of them of a hot table spoon chickpeas purée; put one to two roasted nuts of scallops in each shell.
Pour a teaspoon lobster vinaigrette on the verge of each shell. Decorate shells with stiks of fresh chervil. Savour.
Ms Pic, Restaurant Pic in Valence