Pan bagnat with tuna-fish, olive oil and black olives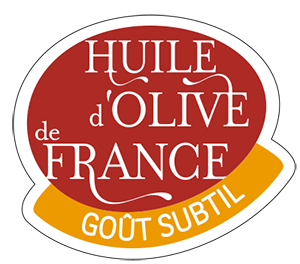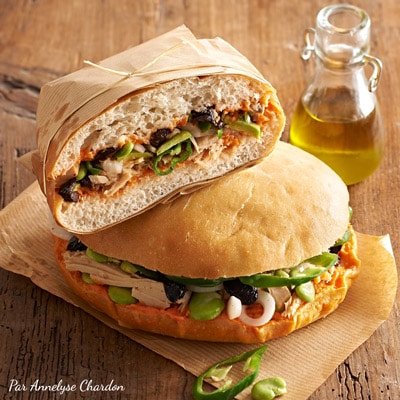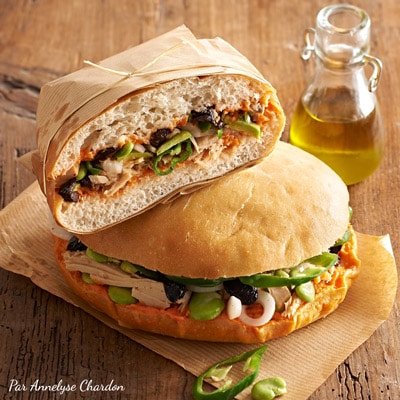 4 persons
20 minutes
0 minutes
0 minutes
Cost
Difficulty

Olive oil or Olives used :
Nice PDO
Tips and tricks
Annelyse's tips : to take away, wrap the ban bagnat in baking paper and then slice in half… but take paper towels, just in case !
Ingredients
4 breads
1 felshy tomato
8 tbsp subtle olive oil
1/2 garlic clove
Salt
8 fresh broad beans
2 mini green peppers
2 fresh onions
1 natural tuna-fish can (180g drained)
2 tbsp subtle olive oil
12 black olives (Nyons PDO, Nice PDO, Vallée des Baux de Provence PDO, Grossane, Cailletier, Tanche varieties)
Cut onions and peppers into thin slices, pod the broad beans, stone the olives. Drain the tuna, separate into chunks (use a fork), and blend with 2 tbsp olive oil.

Blend tomato and garlic, salt and 8 tbsp olive oil. Set aside in a plate.

Cut the breads in half. Put the undersides of the breads in the tomato plate for 30s (just enough time to soak the bread with the tomato mixture). Garnish of the other ingredients. Put the top of the bread in the remaining tomato mixture and close the sandwiches.
Prepared by Annelyse Chardon