Pork chops marinated in PDO huile d'olive de Corse – Oliu di Corsica récolte à l'ancienne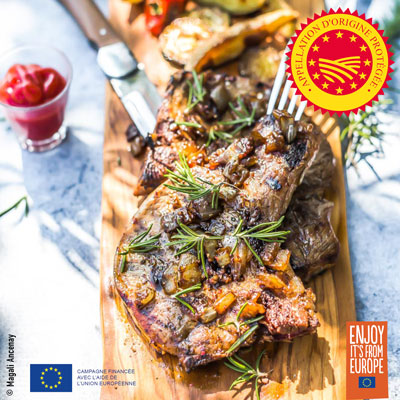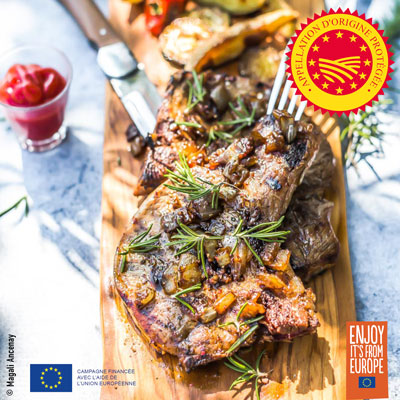 2 persons
10 minutes
8 minutes
120 minutes
Cost
Difficulty
Olive oil or Olives used :
PDO huile d'olive de Corse - Oliu di Corsica récolte à l'ancienne
Tips and tricks
For the garnish, you can cut potatoes into quarters, season them with olive oil, salt and paprika and bake them in the oven. This recipe can also be done on the barbecue… a real delight!
Ingredients
4 pork chops
Marinade:
1 finely chopped onion
1 garlic clove, pressed
3 tbsp. balsamic vinegar
5 tbsp. honey
3 tbsp. PDO huile d'olive de Corse – Oliu di Corsica – récolte à l'ancienne
1 tsp. Espelette chilli pepper
Salt
Prepare the marinade by mixing all the ingredients in a bowl. Put the pork chops in an air-tight box and cover them with the marinade. Close the box and leave to marinate for 2 hrs in the refrigerator. Then drain the meat, setting aside the marinade.
In a saucepan, sear the meat on both sides, then cook for 5 to 8 minutes, until the pork chops are well caramelised.
Put the marinade in a saucepan and gently simmer for 5 to 10 minutes.