Potatoes cake, Hummus with olive oil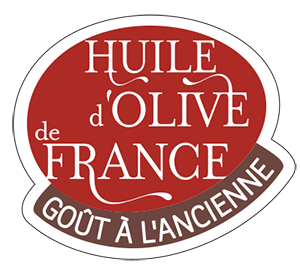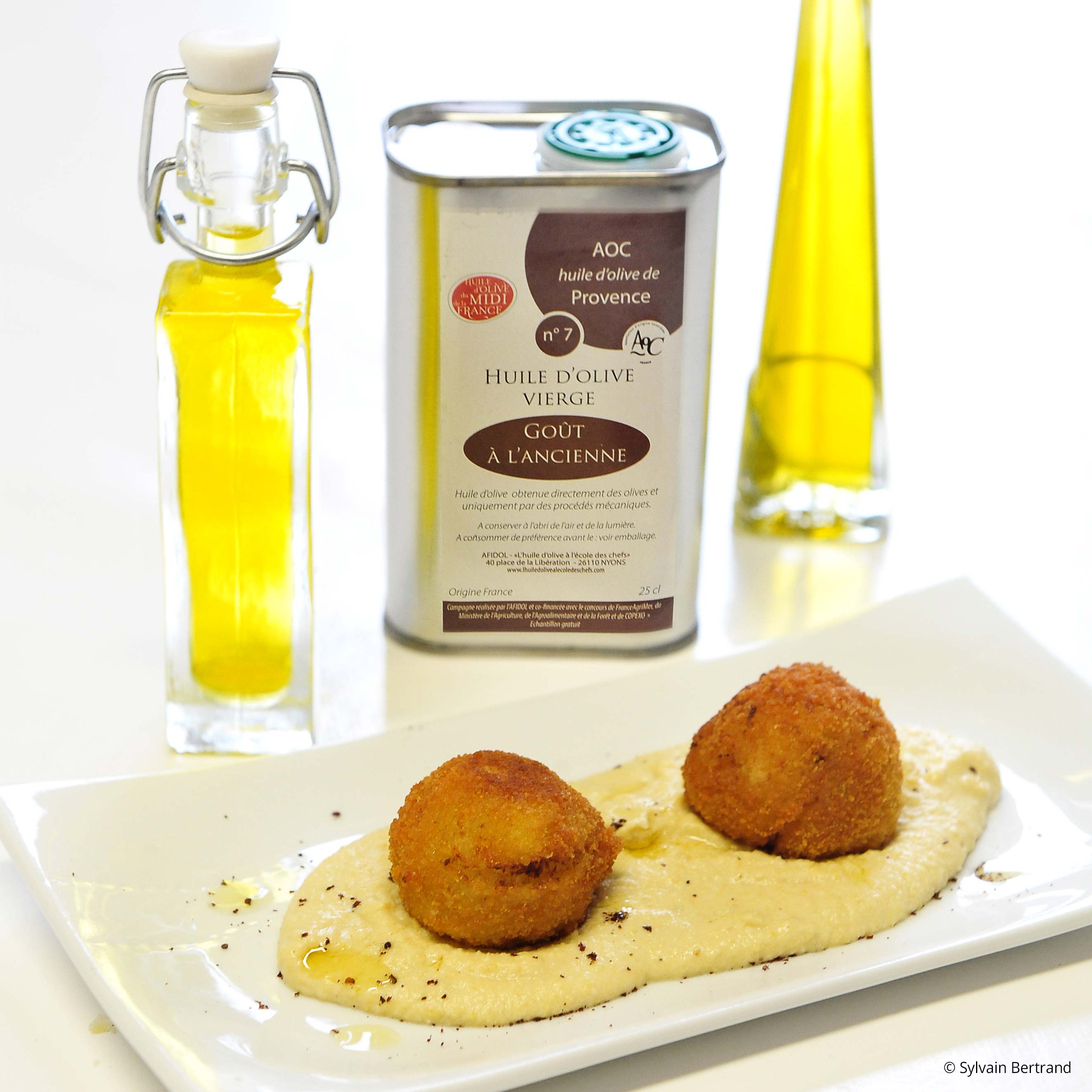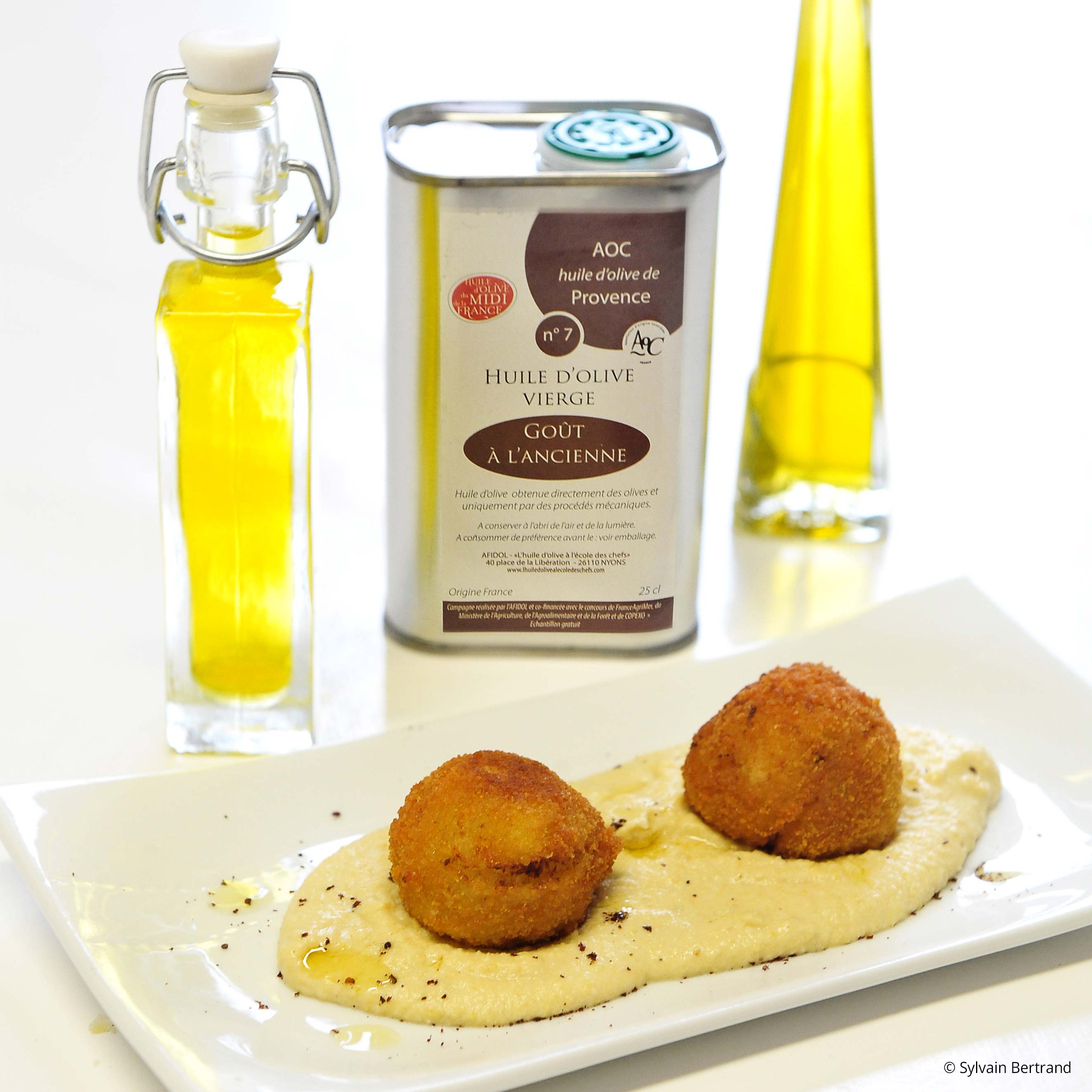 4 persons
30 minutes
5 minutes
minutes
Cost
Difficulty

Olive oil or Olives used :
AOC Provence
Tips and tricks
Change also for Vallée des Baux de Provence or Aix-en-Provence PDO olive oil with a traditional taste !
Ingredients
For the hummus :
300g canned chickpeas
2 tbsp sesame seed cream
the juice of a lemon
2 grated garlic cloves
3 tbsp olive oil – traditional taste
For the potatoes cake :
300g potatoes (with a firm flesh)
Olive oil – intense taste
2 egg yolks
salt – pepper – nutmeg
100g small prawns
Pour the breading : beaten egg – flour – breadcrumbs
Hummus : Drain the chickpeas and mix them thinly with the lemon juice, garlic, sesame seed cream and 2 tbsp of olive oil of the traditional taste. If the paste is too thick, add some water.
Potatoes cake: make a dry purée (if need be, cook on low to remove humidity). Oil and season. Add the egg yolks and mix well.

Make small balls of the size of a walnut. Make a hole in the middle of each ball, put a small prawn inside and close the ball.

Roll the balls in flour, then in beating egg (added of water, olive oil, salt and pepper).

Roll in breadcrumb.

Place in hot olive oil. Cook until the potatoes cake comes brown.

Serve with hummus, spread of Zâatar and olive oil with a traditional taste.