Roasted sea bream with lemongrass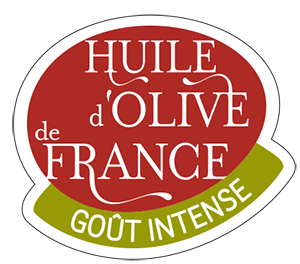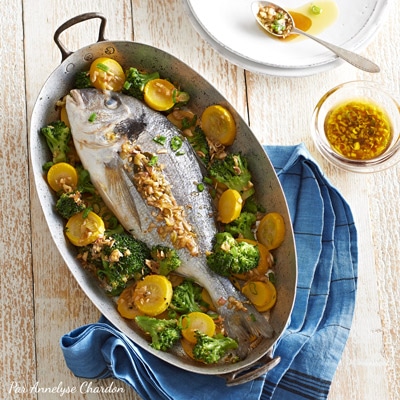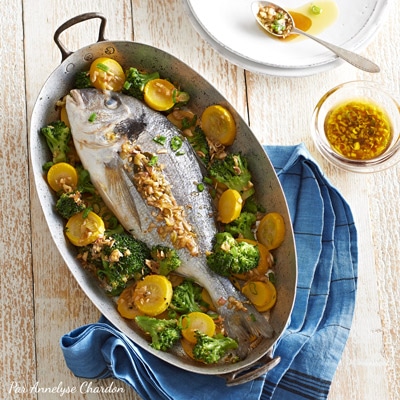 4 persons
15 minutes
20 minutes
minutes
Cost
Difficulty

Olive oil or Olives used :
Picholine variety
Tips and tricks
Annelyse's tips : nuoc mam is a thai fish sauce, its Asian taste gives a real difference to the dish. It can be stored in the fridge for a long time.
Ingredients
2 sea breams of 400/500g
1 broccoli
2 yellow zucchinis
1 fresh onion (with its stem)
2 lemongrass stalks
1,5 tbsp soya sauce
1 tbsp Nuoc mam
1/2 lemon juice
4 tbsp intense olive oil
Preheat the oven at 200°C.

Chop the lemongrass and fresh onion, blend with soya sauce, lemon juice, nuoc mam and olive oil. Cut the sea bream along the central ridge and spread the half of this mixture.

Cut the zucchinis in large slices, separate the broccoli into bouquet. Spread the vegetables in a dish (suitable for oven), add the sea bream above, pour 2 tbsp of the flavoured olive oil.

Bake for 20 min in oven.

Pour the remaining flavoured olive oil when serving.
Cooked by Annelyse Chardon