Shepherd's pie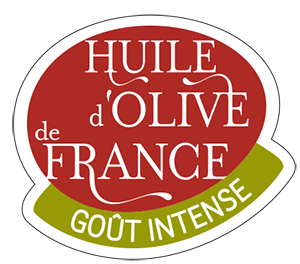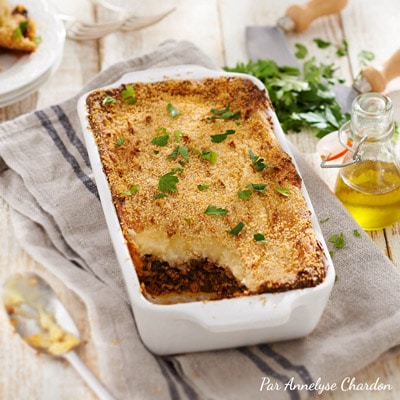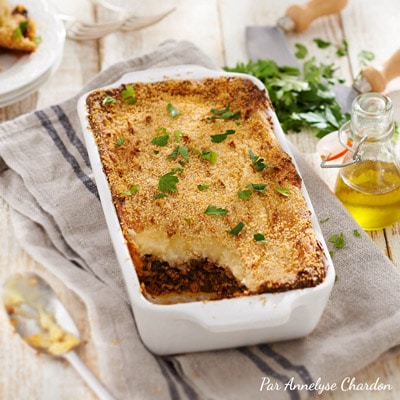 4 persons
15 minutes
45 minutes
0 minutes
Cost
Difficulty

Olive oil or Olives used :
Vallée des Baux de Provence PDO
Tips and tricks
Annelyse's tips : i add 15 black olives to the meat. Grossane variety (black olives of Vallée des Baux de Provence PDO) are the one i like the most !
Ingredients
1kg puree potatoes
150ml milk
8 tbsp intense olive oil
500g ground beef
1 onion
1 garlic clove
1 tsp tomate concentrate
1 big handful of chopped parsley
Salt, pepper
3 tbsp breadcrumbs
Peel the potatoes. Cut them into pieces, put them in a saucepan, cover with cold water. Boil, salt and cook for 15-20 min until it gets soft.

During this time, heat 1 tbsp olive oil in a stove and brown chopped garlic and onion. Add meat. Blend and add tomato concentrate and parsley. Season. Let it simmer for 10 min.

Drain the potatoes, mash them and add 6 tbsp olive oil, the milk, salt and pepper. Blend well.

Preheat the oven at 200°C. Spread meat in a gratin dish, cover with puree. Spread breadcrumbs and 1 tbsp olive oil. Bake for 20 min.
Cooked by Annelyse Chardon