Shoulder of lamb with rosmary, its juice emulsified with olive oil, potatoes gratin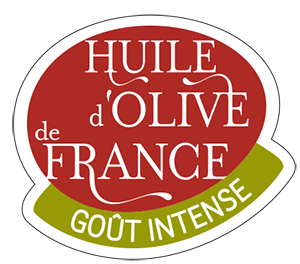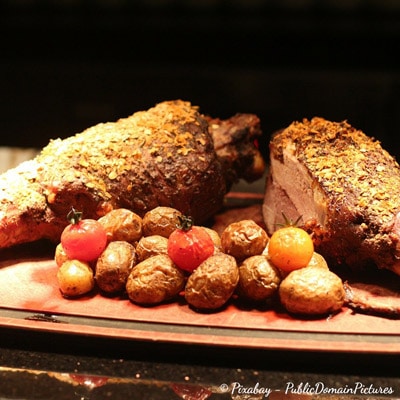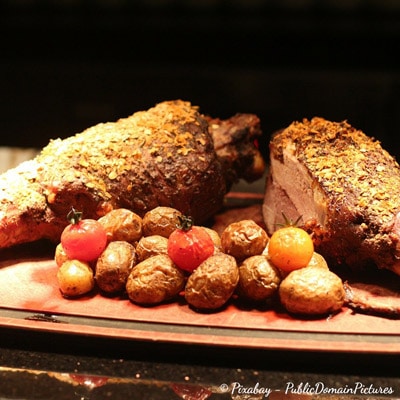 4 persons
15 minutes
45 minutes
0 minutes
Cost
Difficulty

Olive oil or Olives used :
Provence AOC
Tips and tricks
The intense olive oils are made with fresh olives, harvested not completely ripe.
In this family taste, you can choose : Vallée des Baux de Provence PDO, Aix en Provence PDO, Haute Provence PDO, Nîmes PDO, Provence AOC or Salonenque, Aglandau, Picholine, Olivière, … varieties.
Ingredients
1 shoulder of lamb with bone
Some colves of garlic
1 bunch of fresh rosemary
25 cl intense olive oil (Provence PDO, Vallée des Baux-de-Provence PDO or Aix-en-Provence, Aglandau variety)
200 g country bacon
2 onions
1 sausage
800 g potatoes
1 l poultry broth
Thyme, laurel
Prepare shoulder of lamb the day before. Cut piece of rosmary and prick them into shoulder by using a carving knife. Coat the shoulder with crushed garlic and pour with olive oil. Let it rest in the fridge.
The morrow put down the shoulder of lamb on a roasting plate, salt, pepper and put garlic around.
Roast in oven to 220°C for 15 min,then to 180°C for 30 min. At the end of the cooking, open the door of oven and let the shoulder rest in order to get juices from it.
Take colves of garlic out, the pulp and skim off lamb juices, add garlic pulpl, emulsify with mixer by adding the rest of olive oil.
Gratin
Cut country bacon into cubes, brown it in the gratin plate with a little olive oil.
Add minced onion, then sausage cut into slices.
Brown and then add potatoes cut into slices of 3mm, stir the ingredients, moister with poultry broth.
Add fresh thyme, 2 laurels leaves, bake in oven together with the shoulder of lamb.
Serve immediately with frisée flavoured with olive oil and potatoes au gratin.