Spring vegetable quiche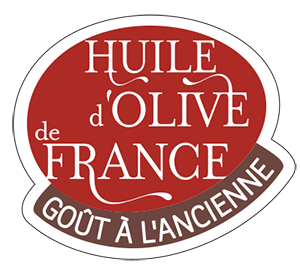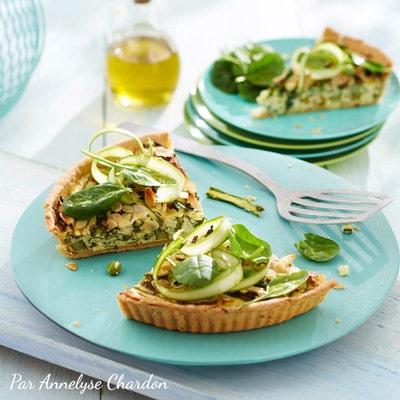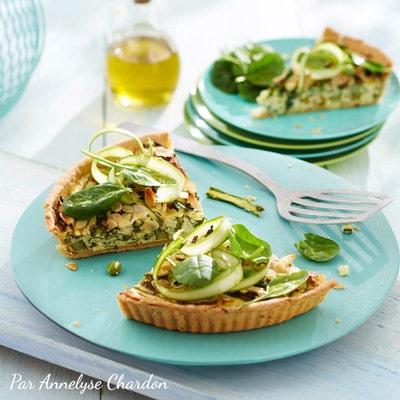 4 persons
20 minutes
25 minutes
30 minutes
Cost
Difficulty

Olive oil or Olives used :
Aix-en-Provence PDO
Tips and tricks
The tips and tricks of Annelyse : it's important to keep the dough in the fridge for some minutes, it will be crispy and won't get smaller in the mold during baking.
Ingredients
For the dough :
200g flour
4 tbsp (60ml) traditional olive oil
1 small egg
1 big pinch of salt
2 to 3 tbsp cold water (if necessary)
For the topping :
250g ricotta
50g grated Parmesan cheese
2 eggs
2 tbsp intense olive oil (Nîmes PDO for example)
Leaves of a mint branch
50g fresh peas
50g baby spinaches
1 fresh onion
400g green asparagus
20g slivered almonds
Salt, pepper
Prepare the dough : blend together flour and salt, add the olive oil and the egge in the middle. Blend quickly and add water if necessary, just enough to get a dough ball. Roll the dough to garnish a pie plate. Keep in the fridge for 30 min.

Mix the ricotta, Parmesan cheese, eggs, salt and pepper. Add peas, baby spinaches, mint and sliced onions. Blend well.

Cut the hard part of asparagus, cut into small pieces the rest of the asparagus until 5cm of the top. Add the pieces of asparagus (except the top) to ricotta. Put this mixture on the dough.

Cut the top of asparagus in half, decorate the pie of them (put them in the cream) and spread the slivered almonds. Cook for 25min int the oven to 180°C.
Thanks to Annelyse Chardon