Veal tartar, caper, tomatoes and basil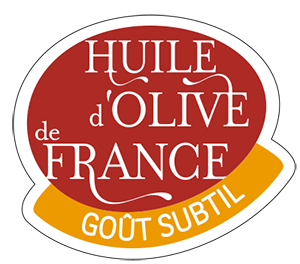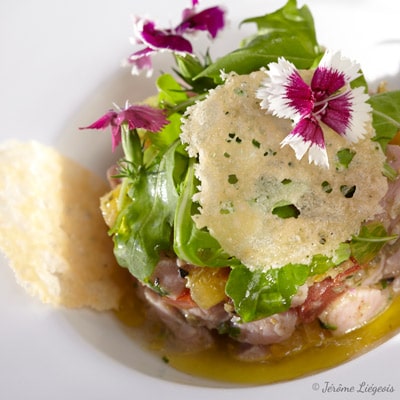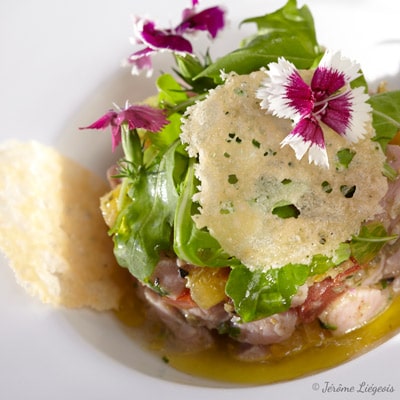 6 persons
30 minutes
10 minutes
0 minutes
Cost
Difficulty

Olive oil or Olives used :
Nice PDO
Tips and tricks
We advise you olive oils from Nyons PDO, Nice PDO or from variety of Lucques, Grossane, Cailletier, Négrette, Tanche …
Ingredients
600 g of topside veal
1 "ananas" tomato
1 "Green Zebra" tomato
1 "Coeur de boeuf" tomato
2 shallots
1/2 basil bunch
1 yellow lemon
40 g caper
5 cl olive oil – subtle taste
100 g Parmesan cheese
150 g rocket
2 cl reduced balsamic vinegar
Salt and pepper
Cut the veal into regular squares. Keep it in the fridge.

Cut all tomatoes in 4 pieces, remove the seeds. Cut each piece into squares (the same size that veal).

Chop the capers, basil and shallots. Take off the lemon zest and squeeze the lemon.

Mix the veal, tomatoes, capers, basil, shallots and lemon zests. Season with salt, pepper, add lemon juice and 3 cl of olive oil. Taste the seasoning.

Prepare the parmesan cheese "leaf" : preheat the oven to 200°C. Grate Parmesan cheese and spread it finely on a baking sheet covered with baking paper or silicone sheet. Bake for few minutes (until it get brown enough) and then cool.

Use a circle to prepare the plate. Add the rocket on the top, season with balsamic vinegar and the olive oil. End with the parmesan cheese leaf.