Young guinea fowl suprême, caramelized fennel with coriander, vegetables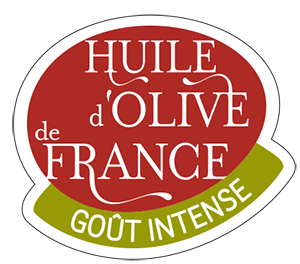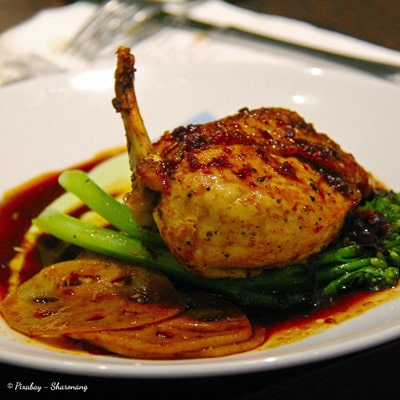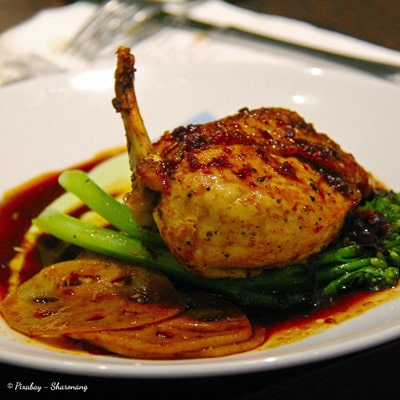 4 persons
25 minutes
45 minutes
minutes
Cost
Difficulty

Olive oil or Olives used :
Haute-Provence PDO
Tips and tricks
The intense olive oils are made with fresh olives, harvested not completely ripe.
In this family taste, you can choose : Vallée des Baux de Provence PDO, Aix en Provence PDO, Haute Provence PDO, Nîmes PDO, Provence AOC or Salonenque, Aglandau, Picholine, Olivière, … varieties.
Ingredients
2 bulbs of fennel
100 g poultry broth
1 onion
2 ripe tomatoes
200 g aïoli
Intense olive oil
seeds of coriander
salt, pepper
4 young guinea fowl suprême
some garlic cloves
2 carrots
2 turnips
1 bunch of radish
1 branch of celeryi
1 courgette
Thinly slice fennel and onion.

In a stockpot, put some olive oil, add onion, then minced fennel, cover and cook for 15min, then add tomatoes cut in cubes, coriander, salt and pepper.

Continue the cooking at low heat, lid half open.

Peel, wash vegetables, cut in sticks, stem separately, keep them crunchy.

Cook young guinea fowl suprême in a pot with cloves of garlic, olive oil, salt and peper.

Unbend aïoli with poultry broth to get a creamy sauce.

Slice thinly suprêmes.

Serve the plate : in the center of the plate (with the help of a circle), put caramelized fennels. Add sliced suprêmes on the top, add cooked vegetables around and cloves of garlic, coat the ingredients of aïoli sauce.