Young rabbit marble with sage and tapenade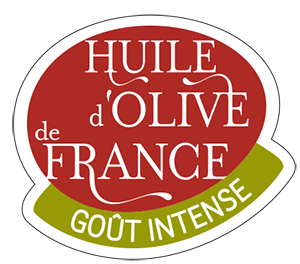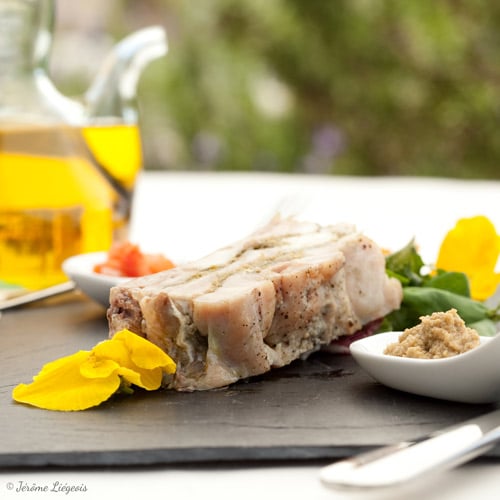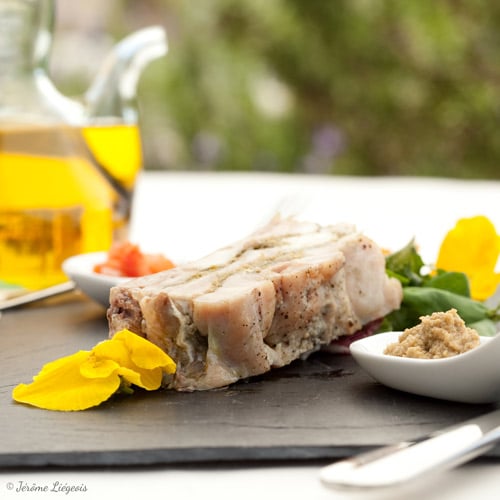 4 persons
20 minutes
60 minutes
1000 minutes
Cost
Difficulty

Olive oil or Olives used :
Provence AOC
Tips and tricks
The intense olive oils are made with fresh olives, harvested not completely ripe.
In this family taste, you can choose : Vallée des Baux de Provence PDO, Aix en Provence PDO, Haute Provence PDO, Nîmes PDO, Provence AOC or Salonenque, Aglandau, Picholine, Olivière, … varieties.
Ingredients
2 kg young rabbit (about 8 legs and 4 saddles)
100 g sage leaves
50 g spicy salt
80 g tapenade
5 cl sherry vinegar
50 cl intense olive oil
Salt, pepper
– Bone legs and saddles.


Strip the sage leaves off, keep only leaves.

Take a terrine (30cm x 10cm) and line the bottom with saddles.

Season with spicy salt and sage leaves.

Fill the terrine up with legs by spreading them at the maximum and by seasoning them between each layer.

When the terrine is ended, cover it with silver foil and bake in oven to 100°C for one hour. At the end of the cooking, put on the first terrine a second one (same dimensions) filled up with weights in order to press on marble.

Let it rest (together meat terrine and terrine with weights) for 24 hours in the fridge.

Prepare a vinaigrette (olive oil, sherry vinegar and tapenade) to coat slices of marble before serving.